Retaining as many customers as possible, and encouraging customers to buy more products and services.
Holland America Line Mariner Magazine
Holland America Line is a Seattle-based cruise line that offers guests more than 500 sailings a year across the globe. Since 2015, we have been creating and producing their award-winning Mariner magazine. Published three times a year, Mariner inspires guests to travel with Holland America Line, showcases fascinating destinations, and provides brand announcements and updates. This high-value sales tactic proves to be one of the pieces guests anticipate the most and results in increased bookings from past guests.
Seabourn Multi-Product Catalog
Seabourn offers unique, ultra-luxury cruise vacations around the globe with accommodations, dining and service that are consistently ranked highest in the industry. We work with Seabourn to produce a wide variety of retention and upsell direct mail pieces from tactical postcards to larger formats, like the multi-product catalog that showcase multiple destinations.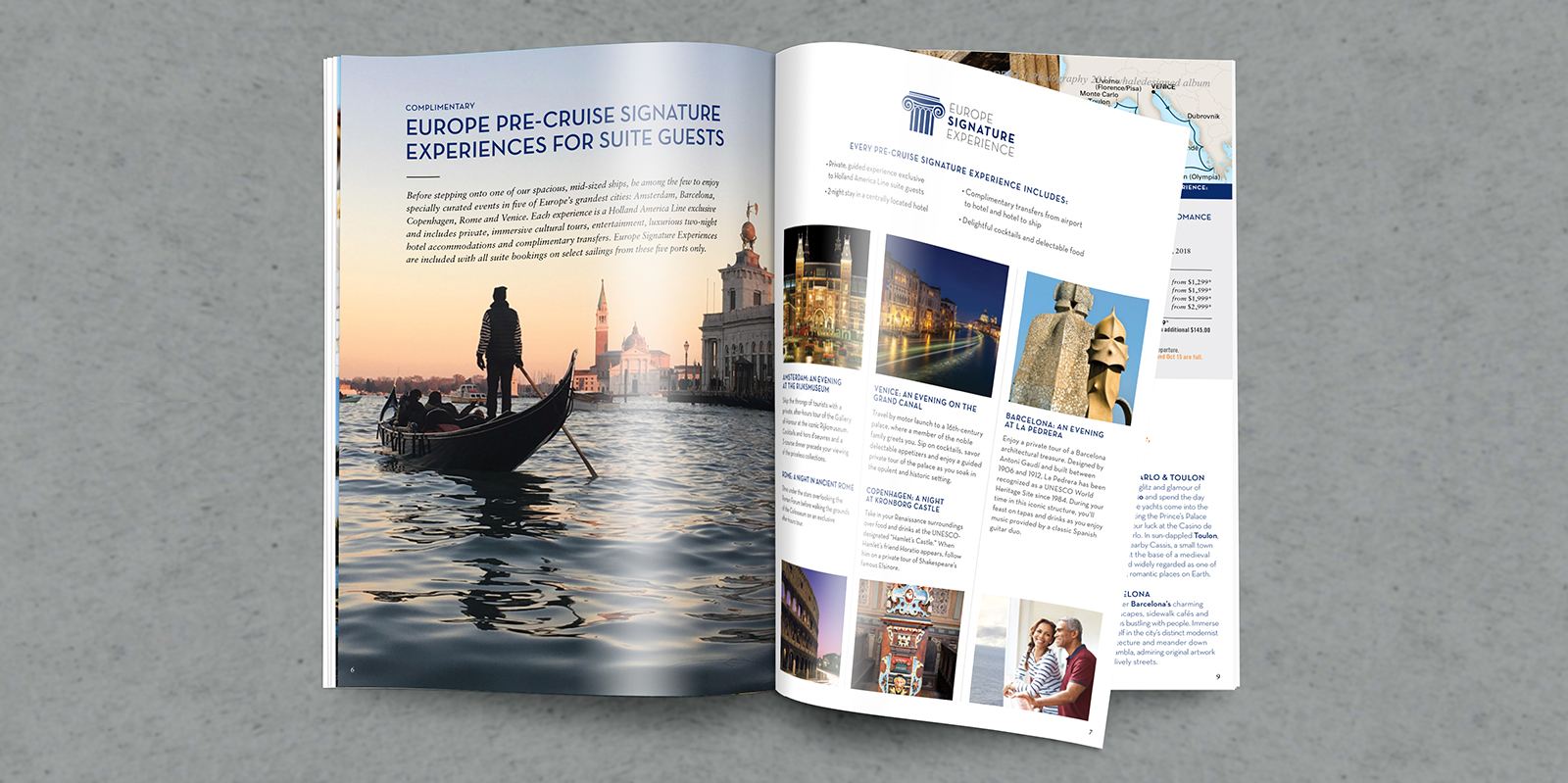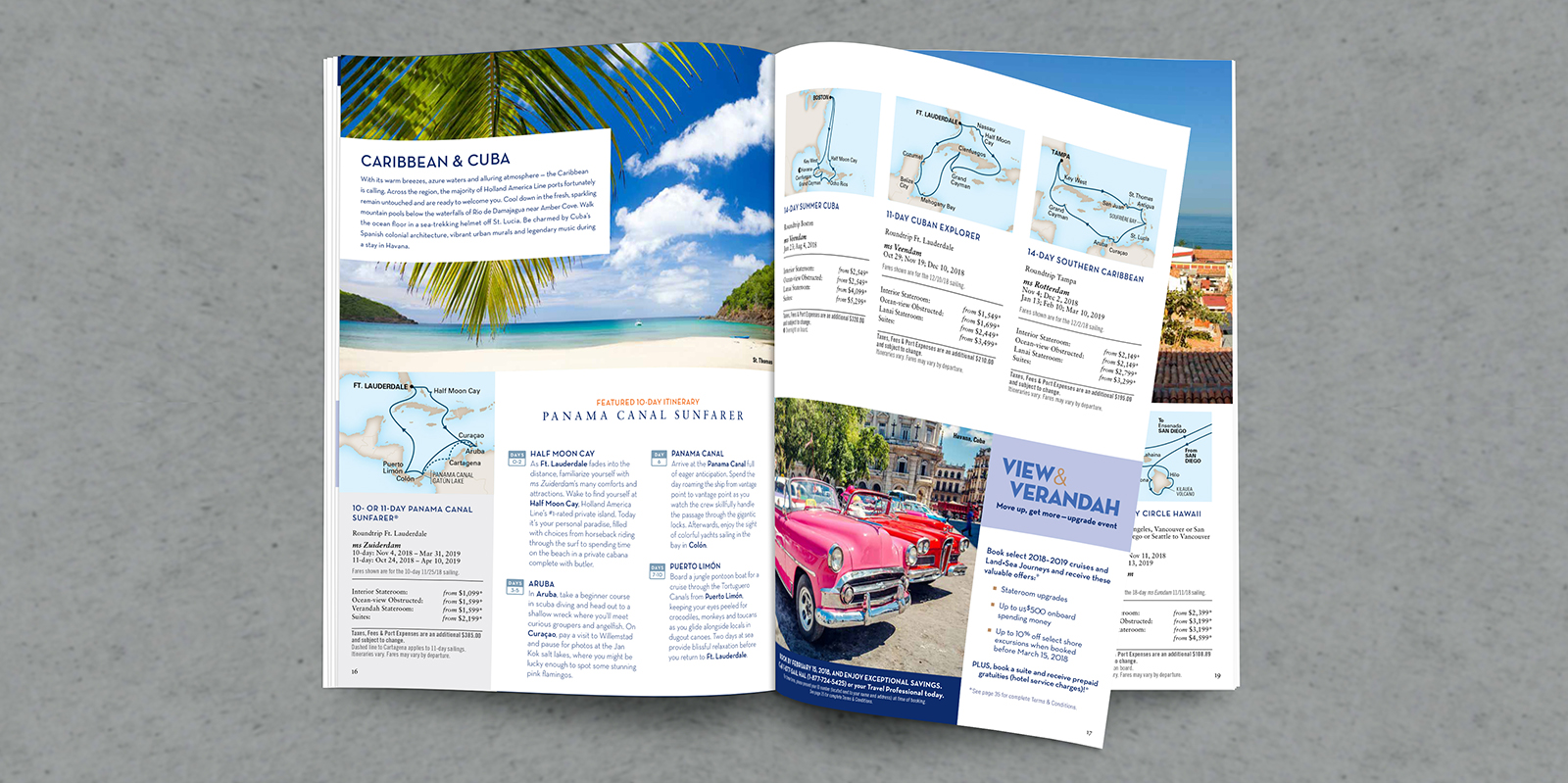 Holland America Line Multi-Product Catalog
Holland America Line's fleet of 14 ships offers more than 500 cruises to more than 400 ports in 98 countries, territories or dependencies around the world. From shorter getaways to 113-day itineraries, the company's cruises visit all seven continents. For 15+ years, we have partnered with Holland America Line, producing nearly 200 pieces a year to drive new bookings among past guests.
Safeco Insurance Retention and Cross-Sell DM
Safeco Insurance offers a complete portfolio of personal insurance products through a network of independent agents across the country. Safeco offers agents a robust online portal full of assets, tools and resources to enhance customer value and sell additional policies. Since 2007, we have helped Safeco develop new tools for independent agents to use to cross-sell additional policies, grow their book of business and increase customer retention.
Avalara Cross-Sell DM
To encourage their customer base to think about their sales tax needs holistically, Avalara engaged us to reveal hidden sales tax challenges and help customers address them head-on. We developed a self-mailer with a die-cut on the exterior envelope that displayed a different image when pulled. Each image related to a specific sales tax challenge, while the copy touched on the risks and explained how Avalara could help customers overcome each challenge.